---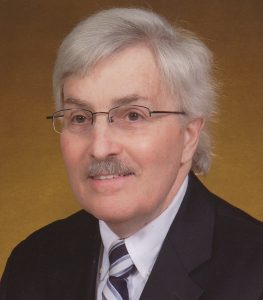 Joe Cunningham is a certified public accountant and an attorney who has specialized in tax, valuation, and other financial aspects of divorce for over 25 years in Metro Detroit and Michigan. Joe practices with a "settlement orientation", assisting lawyers and parties to reach fair, equitable resolutions.
Family law support services Joe provides include the following:
Business valuation of closely-held companies and professional practices, including lower fee "abbreviated" valuation analyses for mediation
Calculation of income available for support pursuant to the Michigan Child Support Formula Manual.
Compilation of marital estate summaries and development of "tax smart" settlement proposals.
Valuation and division of both qualified and nonqualified retirement benefits and executive perquisites, including stock options, restricted stock, and others.
Preparation of Qualified Domestic Relations Orders and Eligible Domestic Relations Orders
Divorce tax analysis and consultation.
Joe has been an active participant in the family law arena for many years. He served three terms on the Michigan Family Law Council of the State Bar of Michigan's Family Law Section. He served as the Section's first chair of the Taxation and Qualified Domestic Relations Orders Committees, and continued on as chair of both for over 20 years.
Joe has also been actively involved in the Oakland County Family Law Committee, serving as chair in 1990, and in the Macomb County and Washtenaw County Family Law Committees.
He has spoken and written extensively on tax, valuation, and financial aspects of divorce on behalf of the Michigan Judicial Institute, Michigan Bar Family Law Section, Institute of Continuing Legal Education (ICLE), Michigan Association of Certified Public Accountants, the American Bar Association, the American Institute of Certified Public Accountants, various local bar associations, and other professional organizations.
Joe is the author of the "Taxation" chapters in, respectively, ICLE's widely read treatise Michigan Family Law and ICLE's Family Law Benchbook. He has maintained his column titled "Tax Trends and Developments" in the Michigan Family Law Journal for over twenty-five years. (Click here to see recent columns)
Joe's seminal article on business valuation for divorce – "Equitable Distribution and Professional Practices: Case Specific Approach to Valuation", published in the July 1994 Michigan State Bar Journal – has been favorably cited in three Michigan Court of Appeals cases and remains a widely acknowledged authority on the subject. (Click here to view this article)
Joe performs considerable pro bono services. He recruited other preparers of Qualified Domestic Relations Orders (QDROs) to prepare QDROs for clients of legal aid lawyers throughout Michigan. This program, now administered by the State Bar of Michigan, has been highly successful. Joe has received the Joseph Cummiskey State Bar of Michigan Pro Bono Award, the Elder Law of Michigan Call to Justice Award, and the Legal Aid and Defenders Association Pro Bono Award.
Joe practices out of offices in Troy. While his practice is concentrated in southeastern Michigan, he has been involved in many cases throughout Michigan.
Read more about Joe's Professional Background…
---