---
Joseph W. Cunningham, JD, CPA
Valuation, Tax and Financial Analysis Services
View / Download Joe Cunningham's Resume – PDF File
---
Experience
Selected by the "The Best Lawyers in America-Directory of Experts" as an expert in the "Valuation" category. Numerous judicial appointments as the court's expert.  Selected as a Michigan "Super Lawyer" in 2006, 2007, 2008, and 2009.  Significant expertise in tax, business consulting, and the following specific areas:
Business valuation for divorce
Divorce taxation
Marital settlements
Education
University of Detroit, College of Law, Juris Doctor
University of Detroit, College of Commerce and Finance, Bachelor of Science, Accounting
American Society of Appraisers – Business Valuation Courses 1 through 4
Professional Certifications/Affiliations
Michigan Association of Certified Public Accountants
State Bar of Michigan, Family Law Sections, Family Law Council 1986-92, 1996-99; Chair of Family Law Section Tax Committee since 1983
State Bar of Michigan – Fellow
Michigan State Bar Foundation Finance-Audit Committee
Oakland County Bar Association; Chair of Tax Committee 1984-85; Chair of Family Law Committee 1992-93
Oakland County Bar Foundation – Life Member
Presentations
Numerous speaking engagements for:

Institute of Continuing Legal Education (ICLE)
State Bar of Michigan Family Law Section
Michigan Judicial Institute
Michigan Association of Certified Public Accountants
Various bar associations
Publications
Extensive number of publications including in:

American Bar Association Family Law Section's Family Advocate and 2005 Best Articles Issue
Valuing Professional Practices and Licenses
American Journal of Family Law
American Institute of CPAs' The Tax Adviser
ICLE's Michigan Family Law; Michigan Family Law Benchbook; QDROs, EDROs, and Division of Employee Benefits on Divorce
State Bar of Michigan Bar Journal
State Bar of Michigan Family Law Section's Michigan Family Law Journal (Tax Trends and Developments monthly column since 1983), Tax Checklists for Divorce, and Business Valuations for Divorce: Practice Aid for Lawyers
Michigan Association of CPAs' Michigan CPA Journal
Several local bar association journals
Pro Bono Activity
Founder and participating member of State Bar of Michigan QDRO Committee, the members of which prepare Qualified Domestic Relations Orders on a pro bono basis for clients of legal aid attorneys throughout Michigan.
Statewide Pro Bono Awards.

State Bar of Michigan – John W. Cummiskey Pro Bono Award
Elder Law of Michigan – Call to justice Award
Legal Aid and Defenders Association – Pro Bono Award
State Bar of Michigan – Family Law Section : LIFETIME ACHIEVEMENT AWARD
PRESENTED TO
Joseph W. Cunningham JD, CPA
NOVEMBER 2016
For over 41 years, Joseph W. Cunningham has been an invaluable resource to the practice of family law in general and the Family Law Section of the State Bar of Michigan in particular. Having received his CPA license in 1972 and his license to practice law in 1975, Joseph, while working at the prestigious firm Plante & Moran, helped found its Litigation and Valuation Services Group. Not long thereafter, in 1983, he began to write his monthly column, "Tax Trends and Developments", for the Family Law Journal. He's continued to do so to the present time. Starting in 1986, he served 3, 3 year terms on the Family Law Section Council, and was the founder and first chair of our Taxation and QDRO Committee, continuing on as its chair for 20 years, and after that, as an active member of the committee. In that capacity, he helped start a pro bono program for the preparation of QDRO's for clients of legal aid lawyers throughout Michigan.
His seminal article in the July 1994 issue of the Michigan Bar Journal, "Equitable Distribution and Professional Practices: Case Specific Approach to Valuation", has been favorably cited in a number of Michigan Court of Appeals decisions, and he remains a widely acknowledged authority on the subject. Twelve years later, through his insightful, tireless assistance, he helped the Family Law Section Council champion legislation to deal with the inequities of the Quade decision through the enactment of an amendment to MCLA 552.101, which now provides that an assignment of rights in a pension, annuity or retirement benefit, shall include all components of the benefits available to the alternate payee, unless expressly excluded.
Over the many decades of his service to our profession, his accomplishments have included writing the "Taxation" section of the Institute of Continuing Legal Education's comprehensive 2 volume set Michigan Family Law, he's spoken and written extensively on tax, valuation and the financial aspect of divorce on behalf of the Michigan Judicial Institute, the Family Law Section, ICLE, the American Bar Association, American Institute of Certified Public Accountants and numerous other local bar associations and professional organizations. As anyone who knows him will attest, Joe has always been a generous, humorous, considerate, respectful individual, always quick to offer his knowledge and assistance in helping family law attorneys and their clients reach fair, equitable resolutions.
For all these achievements and so many more, the Family Law section of the State Bar of Michigan awards Joseph W. Cunningham its highest honor, this Lifetime Achievement Award.
November 2017 – Leading Lawyers Selection
Joe has been nominated by his peers and selected by Leading Lawyers for his work in Family Law in Michigan.  This distinction is only given to less than 5% of lawyers and he is appreciative for this acknowledgement from others in the legal field.

2011 Elder Law of Michigan Call to Justice Award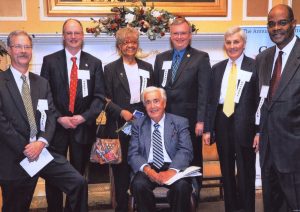 Plante & Moran, PLLC Experience
Before launching his own firm in 2010, Joe Cunningham had a long-term, rewarding career at Plante & Moran, PLLC (P&M).
Joe was initially introduced to P&M when he parked Frank Moran's car at the Detroit Golf Club front door while working his way through college.
Joe became a tax partner at the firm. Then, after developing expertise in tax aspects of divorce, Joe was one of the three founding partners of P&M's Litigation and Valuation Services Group.
Joe thoroughly enjoyed his tenure at P&M and is appreciative of the many "P&Mers" who provided him guidance and mentorship. He is fortunate to have had many years working with Mary Ade, an exceptional professional.
Joe is especially grateful to Frank Moran who instilled valued life principles into the firm such as the golden rule, virtue is its own reward, adversity builds muscles, and many more.
All in all, Joe looks back on his time at Plante & Moran with gratitude and pride.
View / Download Joe Cunningham's Resume – PDF File
---